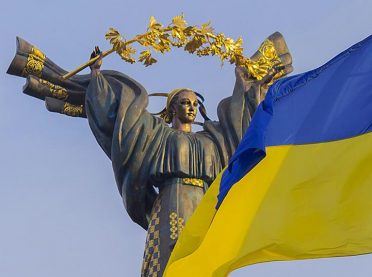 Director of Concorde Capital Igor Mazepa: investors are now concerned about plans of authorities of Ukraine regarding the essential changes in the country
Exclusive interview to the Interfax-Ukraine agency by the Director General of Concorde Capital Investment Company Igor Mazepa
Q: Recently you organized an investment conference in New York. It is clear that the agenda focused on the restructuring. Nevertheless, what other subjects are of interest for investors?
A: Holders of Ukrainian sovereign bonds, as well as holders of corporate bonds, primarily interested in the operational issues – success or failure of companies they have invested in. Managers of investment companies, funds and private investors took an interest in the restructuring. In addition, all were concerned whether Ukraine was in default or not, and the government's plans with respect to essential changes in the country.
Q: And what about the idea to make Ukraine "the European China", which was suggested by Mikhail Saakashvili, given the significant drop in salaries expressed in dollars?
A: If you ask who else earns so little in the world, like Ukrainians – $ 50 per week or $ 200 per month – it is probably nobody. Vietnamese have been earning more for a long time; the Chinese also have long earned $ 500 a week. Therefore, Ukraine, in principle, have good chances to repeat the path passed by the eastern countries such as China, Vietnam, South Korea, Taiwan, Malaysia. But, in order to implement it, the authorities should have the determination, the desire and willingness to work hard. Unfortunately, no one reveals relevant qualities.
Q: Who is the first ready to come to Ukraine – it is a strategy makers or someone else? George Soros talked about some billion-dollar investments, although he, in my opinion, has never been a strategist?
A: G. Soros, as being a portfolio investor, in some industries acts as a strategist, including telecommunications and other narrow specializations. However, a significant portion of delegates were so called private equity investors, those who would actively consider both the privatization and the existing opportunities. By the way, privatization attracts not so many, because an asset acquired in the course of privatization requires much more efforts, labor, and administrative costs, in order to refocus and put on the right track.
Q: That is, to sort out everything?
A: Yes, to sort out an old stuff, especially when it comes to people who to be fired, it's always a big problem. This is a problem in the West, and even more it is a problem in Ukraine.
The second thing – the state-owned companies have always been a source of unprecedented stealing. For example, the Odessa Port Plant (OPP), if asked how much they earned last year, then probably you'll find out the usual statistical figure, about 300 million UAH. But if we apply the columnar addition, then the derivative of the weighted average prices of the past year and the OPP production volume would give us $ 50-70 million of earnings. It is probably better to ask the director where the difference goes.
These factors put a wet blanket on potential investors. Over the years, these companies were in corrupted hands of the state, managed by an official, to put it mildly, not a best manager, and plainly have been brought to bankruptcy. By purchasing a plant or an enterprise, it is necessary to invest many tens or hundreds of millions of dollars, perhaps even billions.
On the other hand, privatization has its advantages – they are prospects it opens up for consumers. For a foreigner it is also possible to buy cheaper.
Q: Please tell as an investment banker, is it time to sell or not, and what to sell?
A: I never spend time to such discussions, I believe it is time. Even though everything is really very cheap, it is still time. In addition, if it for some time will be managed in such a way – by officials, there will surely be the ruin, and soon there will be nothing to sell – the value of an object will be zero. Therefore it is better to sell for a market price in the open tender than allow officials to devastate these objects.
Q: The government has enlisted the services of a privatization advisor for the Centrenergo. Do you think, is it suitable for other objects?
A: I think it is always good to enlist an advisor for privatization of any large object that has at least some value. Even if an advisor will be able to raise the cost by 30-40%, if not several fold, then given figures and scale of privatization, it would be a lot of money. These are tens, if not hundreds of million dollars, especially if we talk about OPP and ports.
Q: What other large objects are offered for sale, like Sumykhimprom, for example?
A: There are objects of heavy engineering and regional power companies, agricultural companies and academies of science, which are more attractive by their land and the premises,   and Ukrspirt. But the longer this issue is being discussed, the less I believe in it. It looks like the next progressive idea is blown away under pressure – the desire to sit on corruption flows as long as possible, the collapse of the coalition in the Rada, etc.
Q: I think they are also going to sell the President-Hotel?
A: I do not know about the President Hotel, but the Khreshchatyk Hotel is exactly on the list. It has a great building right in the center of the capital, which is probably worth tens of million dollars. But if you look closer and check details, it appears that the Khreshchatyk Hotel had been leased to some other company for a nominal fee and for 50 years. So, this is a nominal asset having no practical utility – the management had discharged it long ago.
There are other cases: some mean organizations like a horse breeding farm, owns 40-50 thousand hectares of cultivated land. So, it is always necessary examine, it is very important to have an analytical resource capable to draw the right conclusions, so that the investor dos not "miss the cut".
Speaking about Sumykhimprom. It is a really large object, a unique asset. But given its debt burden, I think, it has no value, or at least very low.
Q: Do you have any pre-orders for state objects?
A: There are no orders because there is no sale. But there are interested parties who ask to clarify the matter. There are a lot of them lately. But, again, again, they are present in large and vibrant industries having a competitive advantage. If we talk, for example, about a certain service company or design institute, which sells design services, there is no value, except for a premise.   Therefore, the interest of foreign investors is very selective.
Q: Can you please differentiate these foreign investors in any way? Are they the Americans, the Europeans?
A: Recently, I meet a lot of Chinese people among those who come to us.
Q: That the Chinese are interested in?
A: Everything is the same: port terminals, grain terminals, commodity-oriented industries (turnover – IF).
Q: You say it is profitable to buy now, as everything is cheap. For what discount ask   some investors, in comparison with the fair value of assets? How much EBITDA?
A: The question of a fair value, in fact, still has no answer. If you have 10 buyers and 10 sellers for any identical items, then you understand that there is a market price, a weighted average, and you can made an arbitrary choice – to sell an asset with a premium or a discount to the market price. If there is no price at all, there is no any indicator to calculate – this may be a premium from zero or a discount to infinity.
Q: I mean, if you determine the value based on production capacity or other asset indicators. O you have any common guidelines?
A: There are actually benchmarks. If this is a port, then even in spite of its miserable financial statements, there are always technical data. In particular, professional operators always know exactly how much the port should earn by handling one ton of cargo, based on its transshipment capacity.  Accordingly, given the cost of such assets in some other parts of the Black Sea and the Mediterranean region, they derive an analogues value. The same is true for installed capacity of power plants or production volume in tons of ammonia or anything. Such things allow us to determine something.
Q: That is the point is not financial indicators, and the basic industries.
A: Yes, because the financial indicators turned to be a meaningless set of figures in the system of public finances. Accordingly, no one will refer to it. 
Q: I think not only the state finances lack credibility; it is also true for private finance after the Mriya case.
A: Yes, after Mriya it will affect private companies. Of course, the first question is how much you sale and how much you earn from operations, i.e. EBITDA. Then, more clarifying questions will go: what do you make profit from, what products, and what are the prospects of each product, what kind of competition, what is the net cost, the margin, does it fall or grow etc. The same is here (with privatization – IF). But I expect to have more professional investors, who probably even better the seller, if it is the State Property Fund, understand how much it will cost.
But, unfortunately, the longer we discuss the issue with your colleagues, the lower probability that this privatization is ever going to happen. I remember how riding on the wave of political changes – we have got a new prime minister, and then the president – we expected that the huge list of companies not subject to privatization would be  reduced to just …
Q: They spoke about 300.
A: Well, to a few items. I do not see a problem even to privatize a substantial portion of Ukrzaliznytsia. Leave, for example, railroad tracks, that is, be the tracks operator, but allow private operators to outsource your railroad. I would agree that the hydro or nuclear power plants should remain in the hands of state, but everything else – Turboatom, Odessa Port Plant, pipelines, Ukrspirt and hundreds or thousands of other companies, where there is nothing strategic, which typically in other countries belong to private business, and the government simply acts as the regulator, this is the system. But, unfortunately, as the days grow longer, the storms are stronger: I see a few MPs ready to vote for reduction of the list of companies not subject to privatization. The more I see officials and new managers and their resistance to privatization. It is not those that came with the "criminal authorities"; they are new ones, who have occupied their positions and feel quite comfortable in managing these industries, these enterprises.
On the other hand, others speed up the process.
A: For example, who?
Q: Well, the initiative to sell 5% this summer.
A: Well, yes, sped up.
Q: But who may be interested in 5% packages?
A: There is nothing permanent under the moon and there is no any optimal rule. This law, the requirement to sell 5% on the stock exchange first, it appeared somewhere 10 years ago, when we had the stock market and the stock market performed the pricing function. That is, in order to avoid non-competitive and non-transparent tenders, the idea was to make the market assess these enterprises, and no one but the market could assess it. But as we do not have the stock market now and, moreover, there is no pricing mechanism, then this rule makes no sense. The State Property Fund has chosen the obviously wrong path, adhering to the form, but not the essence.
(In early July, the Ukrainian Government approved changes to the Law "On Privatization of State Assets", involving the abolition of the requirement to put out to the stock trading   5-10% shares before holding the tender for sale of a controlling stake – IF)
Q: The market has been waiting for long when the hryvna would devalue. It has devalued, but currently we have a restructuring and the war. How these two factors are important for investors?
A: They are really significant. But as regards the war, you probably noticed that this theme is primary raised by authorities, both the presidential and the executive branches, in order to distract people's attention from the gaps, risk and failures, the authorities made on the economic front, in their normal daily economic life. It will just suffice to mention the statement of Yatsenyuk (Prime Minister Arseniy Yatsenyuk – IF), that tomorrow would be the war and Putin (Russian President Vladimir Putin – IF) has "blood" on hands and so on. In turn, the main message or one of the main messages of the President to the Verkhovna Rada is that we are preparing for a large-scale war on all fronts.
That is to say, the infection of fear, which is probably consciously entered into the society, it is a very big obstacle, a barrier to business development. Accordingly, business and the economy respond adequately – GDP fells by more than 17% in the first quarter. This is an effect of the behavior, when they try to justify economic failures with the military rhetoric, to a greater extent this applies to the government.
Therefore, the war remains an important factor, but to a lesser extent because of the real threat of war, and more because of the scare and fear, the government is trying to put into the people and business. This is the main factor affecting the business today.
With regard to the restructuring of the national debt, there is nothing to be ashamed of.   After the International Monetary Fund (IMF) came to the rescue of private investors in many other situations, like in Ireland or Greece, which, in fact, recovered their debts to the French and German banks for the IMF money, the IMF formed intolerance to private investors, despite the fact that the majority of them were of American origin. That hostility is now translated through the rhetoric, through the way in which our government is trying to restructure the debt of Ukraine.
As far as I understand, communications on the restructuring, which we see in public sources, comprise 90% of communication between the government and creditors. It means that no real work is performed; that is, the parties cannot hear each other, they do not want to hear each other.
However, it was very nice to hear that the government and its advisers finally started to generate some ideas, except for insisting on remission of 40% principal debt. More complicated combinations have occurred; offers that have probably are worth considering.   
But at the same time, from my own experience of communication, even at our conference in New York, I understand that the government does not deal with private creditors, that creditors and their advisers do not have access to decision-makers on our side. This complicates the situation.
Q: According to your researches, there are good chances that Ukraine will grow faster than by 2-4% as provided by the program. That is, do cost recovery tools declared by the Finance Minister Natalia Yaresko at your conference, have the growth potential?
A: No, it was not N.Yaresko; they were declared by one of the debt holders, while she had nothing to do but to confirm.
On the other hand, I can also understand her, because she works within the current   legal constraints.
However, in view of the above, I still believe that she is one of the best negotiators, and I hope that her demeanor, her tactics should lead to some result. But she works under pressure, it is a fact.
As regards your question, is there any chance that Ukraine will develop faster, I believe that somewhere in the second half of the year, we'll fix our fall, that is, we'll hit the bottom   probably somewhere in the fall or early winter, and from this point the recovery will begin.
We do not take into account the expected effect of import substitution, and it is likely to be huge. In addition, Ukraine has a very low basis – both statistics, and the evaluation basis for companies, which may include foreign investors. I think, these factors will lead to some, perhaps, a slight increase in 2016 and a large growth in 2017-2018.
In addition to this, we must pay tribute to some officials. I, as a businessman, have already seen some effects of decisions adopted by our ministers who are probably are reformers. For example, in spite of everything, I support the National Bank's policy, as dozens of "laundries" have already been withdrawn from the market and the National Bank opened and adopted unpopular decisions on dozens of insolvency situations, which lasted for months and years.
We also saw the stabilization of the currency market in the last three or four months. I see that people are beginning to return money to the banks; even depositors of Delta Bank have taken probably 20% of what they were entitled to, and immediately returned the rest to the banking system. Therefore, there are signs of stabilization.
In fact, we really have only two critical factors – the war and the devaluation, it is something that has always affected the business and consumer's sentiment. At the same time, some kind of reform begins to work, deregulation, import substitution, for example, in the light industry. By the way, there are also a number of other things that can have a value for creditors, but may not have a value for the government. For example, assets of the Ukrainian banks in the Crimea. What should we do with them? For over a year, they did nothing, so their value is close to zero, and why not include them into the package?
Q: Interesting idea. Honestly speaking, I have not heard about this.
A: Or some other similar situations.
Q: I think another option was to convert the debt to external creditors in hryvna.
A: Well, it's not 40%, but 70 % haircut (debt cancellation – IF).  The haircut totals devaluation of hryvna.
Q: Yes, but the argument was that the national currency exchange rate may be subject to political influence, therefore, in spite of the possible GDP growth, bond holders still will not get any refunds in case of the next hryvna collapse, since the debt remains unsustainable.
A: Yes, but again, I cannot agree with the government, which says, "In order to get the   sustainable development, we cannot have 100% debt to GDP". Maybe, I agree with them. This is a significant burden on balance sheets, a burden on the annual budgets. Furthermore, Ukraine will not have a chance to actualize this topic in the next three to five years.
Q: Let' turn to the stock market and investment companies in the current environment. Also with regard to the Ukrainian Exchange (UE) we had a question, after PFTS announced that it was going to buy a share of the Moscow Stock Exchange. Did UE discuss that opportunity?
A: Of course, discussed. Last time it was about a month ago. We are discussing with the Moscow Stock Exchange. We have two options, either we will agree on an acceptable price for their share and the cost of software maintenance, or will not agree. That is, if they want to sell their share for many millions of dollars, you will not find a demand for this asset at a given price, because for the many millions of dollars you can establish any stock exchange within a "from scratch". If the price of the stock exchange would be acceptable, but the software rent would be excessive, then UE, as being operationally unprofitable even at the current cost, will not be able to pay many times more. It sees no economic expediency to pay many times more than it pays now. These two questions have the fundamental importance for us. Today we (it was announced – IF) are to announce the shareholders 'meeting, which will be conducted within a month and a half. There, we'll make a final decision to be confirmed by the Shareholders' Meeting.
Q: And after that, the issue of merger / association of PFTS and UE will be solved?
A: I find no sense in this merger and association, especially on the conditions offered by PFTS. I also cannot see any point in staying three or four stock exchanges in the market. Only one or one and a half exchange will remain on the market, those having better technological background and wider prospects. 
Q: And if we assume a scenario that the Moscow Stock Exchange leaves the shareholders of both exchanges. The probability of such a merger is lower than before it was a major shareholder?
A: It may be even higher. Because then the private investors will decide themselves how to make it better, not in a situation where the Moscow Stock Exchange had the right to veto any decision. It has a general control over PFTS.
Q: Recently, the National Reforms Council has published the Program of financial sector development in Ukraine. Frankly speaking, I find no vision of the stock market development there.
A: I have not seen too.
Q: So, it will be some sort of appendage of the banking system?
A: Who has adopted it?
Q: The National Reforms Council in the end of May or beginning of July, the National Bank has recently approved it by a regulation. That is, you have not seen any revolutionary ideas from the new membership of the National Commission on Securities and Stock Market, which, apparently, is the market-oriented?
A: Indeed, the composition of the National Commission is the market-oriented. The market has referred a lot of people to the regulator and, in my opinion; it is the best in the history of Ukraine.
Q: But the market is the worst in the history?
A: Unfortunately, the agenda deals not only with the market control, but also the National Bank and all other reforms to be implemented in the country.
Q: Shall they clean the stock market, as the National Bank is now do with the banking sector. Do they perform such work?
A: It should be. But I doubt this is happening.
Q: Who is the contractor for you, how many companies?
A: For us, Deutsche Bank, Credit Suisse…
Q: And among Ukrainian companies?
A: None.
Q: For how many companies are limits opened when you are trading in the UE?
A: No. Our counterparty is the central exchange counterparty.
Q: So, you trade within the framework of the guarantees offered by the stock exchange?
A: Yes. Either that or global banks and customers to trade bonds.
But as a significant part of our business is trading in Eurobonds, which is not the Ukrainian part, so we have counterparties on that level only.
Q: In addition, according to your latest report on establishment of your currency trader, you have also switched to Forex? This is your initiative on the forex, how it will be executed, what company it will be? Will it get a license for operations from the National Bank? As a whole, how did you accept the Forex market, as it causes the mixed feeling?
A: Yes, in fact, it so happened that after several pyramid investment schemes, which were built in the market by such companies as MMCIS and others, my attitude to Forex, unfortunately, was the same as that to MM or any other similar scams.
But we being a fair market player, we want to change this attitude. We want to create a company that would operate in this potentially large market following the best practices and standards of the Western corporate governance. There are many similar foreign companies. We cannot say they deal with Forex only. These companies provide access to trade in Western markets, not only in the currency but also in Eurobonds, Ukrainian, American, Brazilian, Indonesian, any currencies, any metals, all anything. This, by the way, can be a good alternative for those investors and our fellow citizens, who are trying to preserve the value of their money by buying gold bars and keeping them in banks. Here you can just go to the market and buy a gold derivative, without any costs for storage, without any risk associated with storage and with minimal transaction costs. When buying gold through the bank, you pay 2% to buy and 2% to sell, and pay for storage. In total, roughly speaking, you lost about 5%. And if the market "went against you," you have lost everything "against you." In turn, when buying derivatives, you undertake the market risk only.
In addition, our legislation and especially the currency legislation, does not allow us to make such investments effectively, so these companies are mostly organized in Western jurisdictions, where they are licensed by Western regulators, in our case, by the Cypriot regulator that issues a certificate for  the whole Western Europe. Accordingly, the entire legal system will follow this logic.
Our customer base is the so-called "Runet". If someone wants to invest in the Forex market, he may simply make a deposit to the account of a created company abroad, using his credit card, and to trade from abroad. We may do settlements in the Internet for any goods, services; of course, we can, even under the existing currency legislation. Likewise, you can send $ 500 to a deposit that can be used. We do not even expect some physical fundraising, because we want to do everything right, without any cash in order to maintain transparent accounting, and the tax accounting as well.
We are creating a completely new company, to which we invite customers of the old collapsed company, not a pyramid, but really collapsed company that suffered miss-management. The company has incurred losses due to improper management, and we allowed its customers to save and get their money back, in the hope they will become customers of the new company.
Q: How do you call it?
A: I do not know, it is on the table.
Q: In addition to your investment in the medical network Dobrobut, Internet projects, which other areas are of interest?
A: Currently, the medicine and the internet that is living and working. There are also real estate, Good Life Park, which we are developing, the project goes well, successfully, in the working mode…
Q: Did you invest with the partner or alone?
A: This is all done for the western money, but we are managing.
Q: Has the hryvna devaluation somehow affected the value of assets and the consumer interest?
A: Half-and-half. That real estate segment we are working in, it has always been linked to the dollar, both luxury apartments in Kyiv, and some projects in the country. But our concept is a unique one. We do not have fences, we have an open space and we definitely have not reduced   prices. Moreover, the third-priority stage is approaching.  The first stage was closed six years ago, the second is closed now, in the fall, we'll launch the third stage, and I expect the prices would be even higher in the dollar equivalent. Our segment is the upper-middle, not hi-end, not millions of dollars. It is alive and continues to live.
Speaking of medicine, it grew by 50%, although in hryvna. Of course, in dollar terms, it dropped significantly, however, it is a mega market, and it is a living, growing. In addition, that 50% growth contains only about 20% inflation rate, and the rest is the number of patients increase, it is more manipulations, more loyal patients who come back to us.
Net increase in patients, I estimate, somewhere 30%, and a half of which are displaced persons who have moved here. Probably, this effect will not stay long, and most likely, next year we will not see 50% growth in the medicine. But we will have a normal growth of 15-20% due to the long-term effect of global flow of patients from public to private clinics. This is what happened everywhere in Eastern Europe in 80-90s. That's what will happen here in the next five to seven, maybe 10 years.
Q: So, you're theoretically expecting the health reform?
A: No, the health reform will be a bonus to all private operators, and it definitely will be implemented.
We are looking forward to a normal, natural growth of the market due to the fact that our miserable citizens will switch from the public service sector and become happy patients of the private medicine. After all, we out-patient service coverage in private medicine is less than 2%.
Q: Do you plan to expand somehow, to buy? Perhaps there is an interest in the pharmaceutical industry?
A: For the time being, we are not going to enter the pharmaceutical. First, it is expensive, and secondly, it is a separate sector. But as the foundation, we will certainly consider this market, since it is a separate business model with an important role of import substitution. This is a separate big topic, it is very interesting indeed.
Q: And are you build an emergency hospital or not?
A: No, we are building own new hospital.
Q: Yesterday I was surprised to read that the Black Iron is considering some stressful assets, even in the mining and metallurgical sectors. Is there something else in the market, some interesting assets?
A: A lot of licenses! The country's problem is that every government that came, and some officials, in particular, simply got licenses without any experience, without understanding, without knowledge, without money required to develop them. So really there are a lot of different rights for different assets in circulation, from exploration to production and extraction. I, frankly speaking, am not familiar with Black Iron and cannot comment on their plans. But I suppose there is something to buy, especially in a situation when prices for coal, ore, to put it mildly, are not the highest.
Q: But are you focus on the great market segments?
A: Only on the market ones. Those oriented on the import substitution and what we call defensive assets.
One of defense industries, by the way, is the airlines, but there are too many difficulties. The business model is as follows: if everyone in the world is growing, transportation is growing too. But at the same time, demand for oil grows, which is an essential part of operating costs. Therefore, on the one hand your profit grows, on the other – consumption rises. In a situation of stagnation and decreased transportation, costs are reduced – oil fell twice, which causes two-fold reduction in your revenues.
Q: But an admission price is a huge there?
A: Yes, and the high admission cost and non-transparent industry. Plus, it has always been low-margin. You need professionals in this sphere, because any slightest mistake and it will bring lead you to "zero" or "minus". This also applies to the retail, food retail, where the EBITDA margin has always ranged 3-5%. Any mistake like inefficiency in stock, a small corporate conflict or a conflict with suppliers, and profitability goes in the "minus".
Q: By the way, is there an interest in development of the retail business in Ukraine? All around IKEA recently liven up…
A: And what about Ikea?
Q: Yes, it turned out to be nothing, but the First Deputy Head of Kyiv City State Administration Igor Nikonov said, and the tide went…
Nikonov said about Ikeja, the Agriculture Minister announced $ 10 billion in the agricultural sector, the Prime Minister said that we would have the pension reform; the President said that we would have the private land once, it's all in the same series. Everyone sits on Facebook and do his job.
In general, when they say that the global stagnates, it is not true, but some officials are trying to justify their inactivity or lack of talent. In fact, the world economy is healthy; there are normal, reasonable people who take normal, logical decisions, unlike our economic authorities. America is growing, Asia is growing, and even Europe is in the "plus" and not in the "minus".
http://interfax.com.ua/news/interview/279454.html