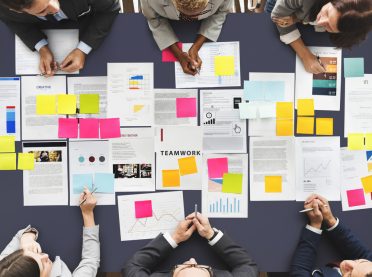 Igor Mazepa joined the group of owners of large and medium-sized businesses
Igor Mazepa jointed owners of large and medium-sized businesses who united in Ukrainian Business Initiative and signed a declaration according to which they undertake to share responsibility for overcoming the crisis and economic growth of Ukraine with government and society.
"Albert Einstein said: "We can't solve problems by using the same kind of thinking we used when we created them" and he was right. For that reason I joined Ukrainian Business Initiative — to  try to change the rules of the game", said  Igor Mazepa.
Declaration was signed  1st February  2016 in Kiev.
The key goals of Ukrainian Business Initiative:
— Rapid economic growth of Ukraine and growth in prosperity of Ukrainians.
— Creating equal and  favourable conditions for  conducting business in Ukraine.
— Stimulation and development of fair competition in Ukrainian economy.
— Competitive ability of Ukraine in global markets.
— Efficient and transparent governance.
The signatories to the declaration assumed the following obligations:
— To invest personally and attract investments into Ukrainian economy, create new jobs with decent employment conditions.
— To pay taxes fairly and diligently.
— Not to finance nontransparent politicians and political projects.
— Promote fair justice system.
— To form an association of entrepreneurs of Ukraine to create a consolidated subject of  a new social contract.
With the aim of fulfillment the assumed obligations, the owners of business will establish a fund, which will work over a social contract, development of the long-term economic strategy  of Ukraine and  implementing deep, fast and systemic reforms on its basis, as well as support of initiatives of socially active citizens and their associations.
Ukrainian Business Initiative includes Sergei Taruta, co-owner of the ISD corporation; Vitaliy Antonov, President of Galnaftogaz Concern; Evgeniy Utkin, President and Chairman of the Board of Directors KMCore; Viktor Pinchuk, owner of EastOne; Viktor Tsoi, President of MTI; Igor Liski, Chairman of the Board of Directors of Effective investments; Gennady Boutkevitch, co-owner of the ATB supermarket chain; Andrey Gordeychuk, co-owner of the Svarog company; Oleg Bakhmatyuk owner of Ukrlendfarming; Igor Mazepa, General Director of Concorde Capital IC; Lev Bleyzer, co-owner of SigmaBleyzer and others.