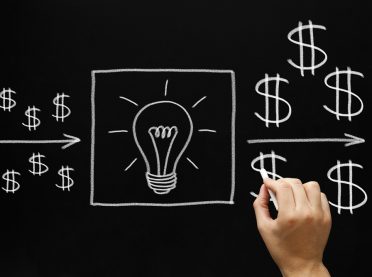 Ukrainian Investment Day becomes a bridge between Western investors and Ukraine
On June 19, representatives of the Ukrainian government joined executives from the biggest domestic and foreign companies in discussing the economic situation, the path of reforms and the investment climate in Ukraine during the Ukrainian Investment Day conference organized by the leading investment banking group Concorde Capital (Kyiv).
The government was represented by Economic Development and Trader Minister Aivaras Abromavicius, Presidential Administration Deputy Head Dmytro Shymkiv and Mikheil Saakashvili, the first deputy head of the Odesa regional administration. Video greetings to the conference were offered by Ukrainian President Petro Poroshenko, while video conferences were held with Finance Minister Natalie Jaresko and Valeria Gontareva, the head of the National Bank of Ukraine.
State officials concentrated on the themes of reforms and improving the investment climate in Ukraine in their presentations.
In particular, Jaresko announced that Ukraine has practically fulfilled all its IMF conditions and is counting on its review of allocating Ukraine the latest tranche of $1.7 billion in the middle of July. "I hope that the board of directors considers this matter in the middle of July. I hope that its decision will be positive," she said.
Valeria Gontareva remarked that during the last four months, the financial markets have stabilized and there's a basis to think that an improvement in the country's economic situation will begin in the second half of the year. "We believe that growth will begin in the second half, and possibly even this quarter," she said.
Aivaras Abromavicius talked about the improved work of the banking system and the activation of business. "The banking system has strongly cleaned itself up and stabilized itself in the last several months," he said. "It's apparent that enthusiasm among entrepreneurs is slightly improving."
In his remarks, Mikheil Saakashvili underlined the need to conduct administrative reforms, to fight against corruption and to protect investors. "We will protect investors from demands for bribes and extortion that has made economic growth so difficult to this day," he said.
The representatives of Ukrainian companies spoke about the need for cooperation between the state and business to attract foreign capital to Ukraine and global practices of corporate governance.
Vitaly Butenko, the director of commercial activity at DTEK, stressed that Ukrainian energy has come across a series of serious challenges that demand a review of the sphere's strategic development. "Above all, it's necessary to develop a model that allows for ensuring the stable work of the energy system today, as well as in the long term," he said. "We hope the government will apply all its efforts to create single transparent rules of the game in the field. I am sure that this approach will enable the attraction of new, international investors in Ukrainian energy, which will build a strong and independent energy system as a result," he said.
Summarizing the results of the discussion, Concorde Capital Investment Company General Director Igor Mazepa remarked, "At last these long-awaited changes have begun to take place in Ukraine, for which the people underwent two revolutions, a war and loss of territory. Now our main task is to build a bridge between Ukraine and foreign investors in order to attract necessary assets to renew the country's economy and show investors that investing Ukraine is not only safe, but advantageous."