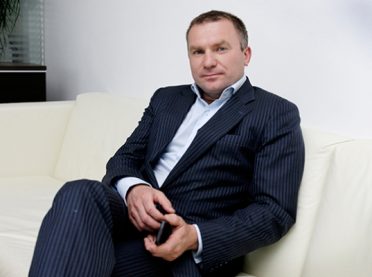 Igor Mazepa on trends in the Ukrainian economy
Concorde Capital CEO Igor Mazepa addressed a conference organized by the Syngenta company and discussed the main trends in Ukraine's economy.
The main trends in Igor Mazepa's view:
According to Concorde Capital's estimates, about USD 6 bln in investment entered our economy in recent months. Until this moment, foreign investors mainly fled Ukraine.
There is a clear conviction that we will be living in a new country by the end of the year. The rates at which progressive laws are being approved are awe-inspiring. This is influencing international ratings, and together with them the attention of foreign investors.
· There is the assumption that some of our companies will be able to conduct IPOs already in 2020.
Above all, the potential in the agrarian sector is enormous. Now only about 60% of farmers are engaged in progressive methods of farming. The remaining 40% have something to change in their business and grow.
The launch of the farmland market will offer an enormous leap towards economic development as a whole. There are risks that land reform won't occur smoothly, like the privatization of the 1990s, but it simply needs to be implemented. And the sooner, the better.